Schedules are below!!!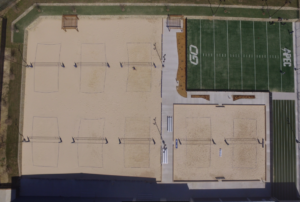 New Sand Leagues Starting Thursday May 4th, 2017
All double headers, best of 3 games.
4×4 Semi Coed (1 girl on the court, but no girl touch rule) – Cost  $180.00 per team
6×6 Coed (2 girls on the court, but no girl touch rule) – Cost $270.00 per team
Game On Sports Complex offers well-organized volleyball leagues in a range of skill levels from recreational to competitive. Adult Leagues provide a fun and engaging environment for players to come together and compete.
**Annual Membership $25.00 – All participants must have an annual membership to play at Game On. (this is good for the year from the time you become a member)
Click here to Register: GAME ON Registration Page
Game on Sports Complex 2600 Alemeda Street Fort Worth, TX 76108
<
Posted 7/14 @ 9:50 am – Notice the rest of the session is posted as well please be careful on which week you are playing. Thanks!
Also mistake, but all games should be to 21 except for game 3 if needed.