Schedules are below!!!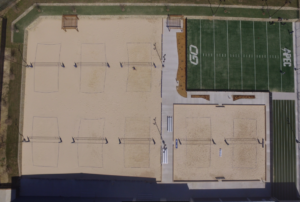 New Sand Leagues Starting Thursday August 17th, 2017
All double headers, best of 3 games.
4×4 Semi Coed (1 girl on the court, but no girl touch rule) – Cost  $180.00 per team
6×6 Coed (2 girls on the court, but no girl touch rule) – Cost $270.00 per team
Game On Sports Complex offers well-organized volleyball leagues in a range of skill levels from recreational to competitive. Adult Leagues provide a fun and engaging environment for players to come together and compete.
**Annual Membership $25.00 – All participants must have an annual membership to play at Game On. (this is good for the year from the time you become a member)
Click here to Register: GAME ON Registration Page
Game on Sports Complex 2600 Alemeda Street Fort Worth, TX 76108
<
Posted 8/4 @ 3:50 pm – please notice that since it's 4 teams, we made playoffs the best of 5 instead of 3!